Motives by Loren Ridinger Perfecting Face Primer Review
Written by cassandraj, Posted in Blog
This primer has earned a spot in my arsenal.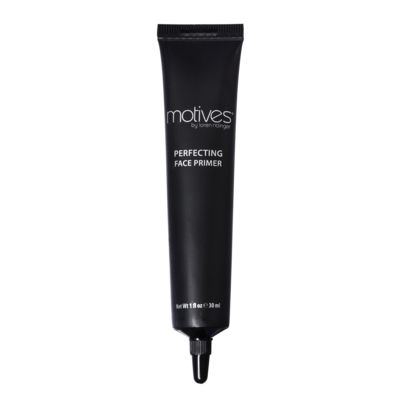 Price: $19.95 for 1 oz/30ml
Where to Buy: online etailers (direct link)
Pros:
super blendable
lightweight
oil-free
Cons:
Packaging: Comes in a dark, opaque tube with a screw top. If you've used face primer before, it's nothing special to look at. If not, it's a clear gel that leaves your skin feeling silky and making it primed to wear foundation or pigments that will stay true and blend easily for all day wear.
Review:
I love this primer! I haven't found an actual primer that I love; Smashbox is too pricey. The Monistat anti-chafe gel isn't marketed as a primer but I do like it. This is a nice middle ground. It makes me skin so silky and makes my foundation wear better. I found myself reaching for this even on casual days because it just amps up the look of my foundation. I know how much better I'll look when I throw this under my foundation. It takes about 30 seconds to apply, no brush needed (though it might help to spread an even, thin layer).
Overall, I love this and will repurchase. You should check it out.
These are all photos for Pursebuzz where I'm wearing the primer underneath my foundation, powder or just by itself. Looks so smooth and even!
Cassandra
twitter.com/cassandraj